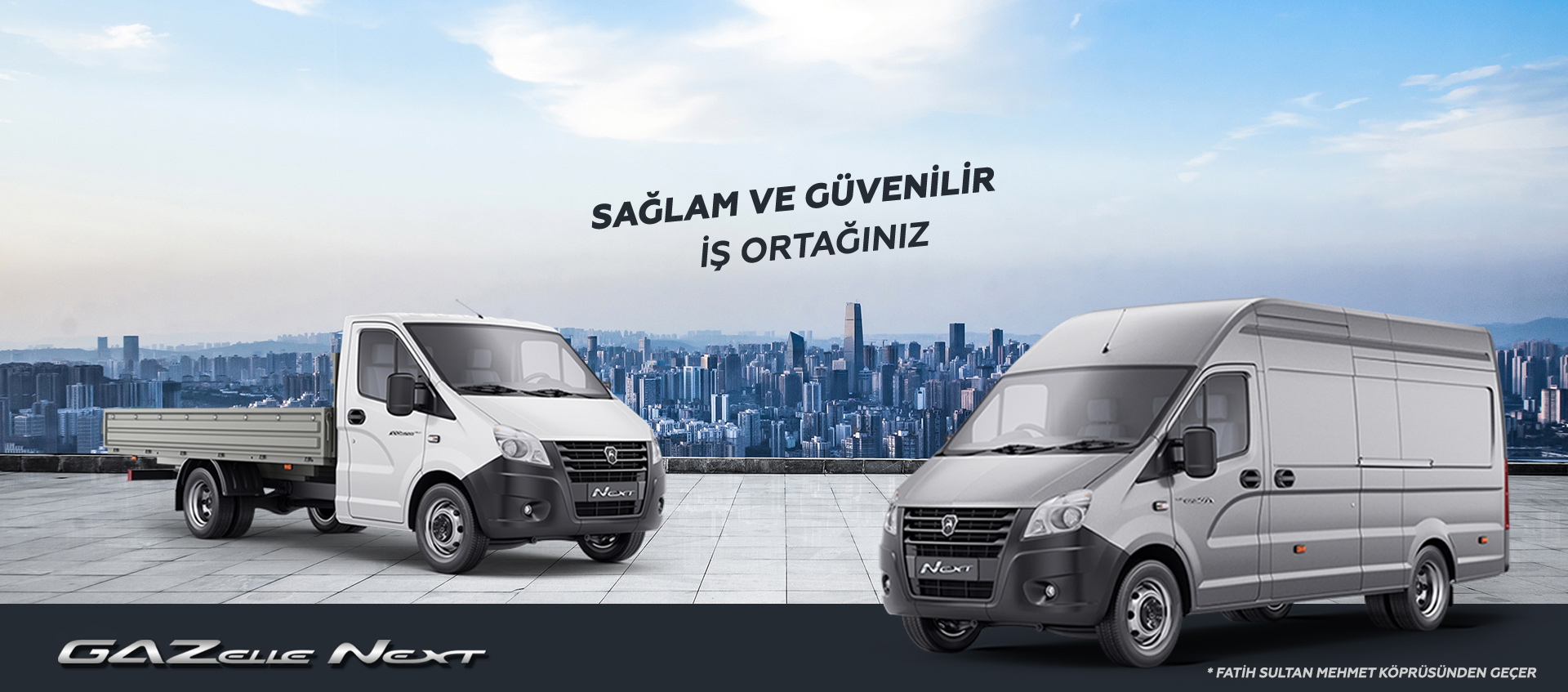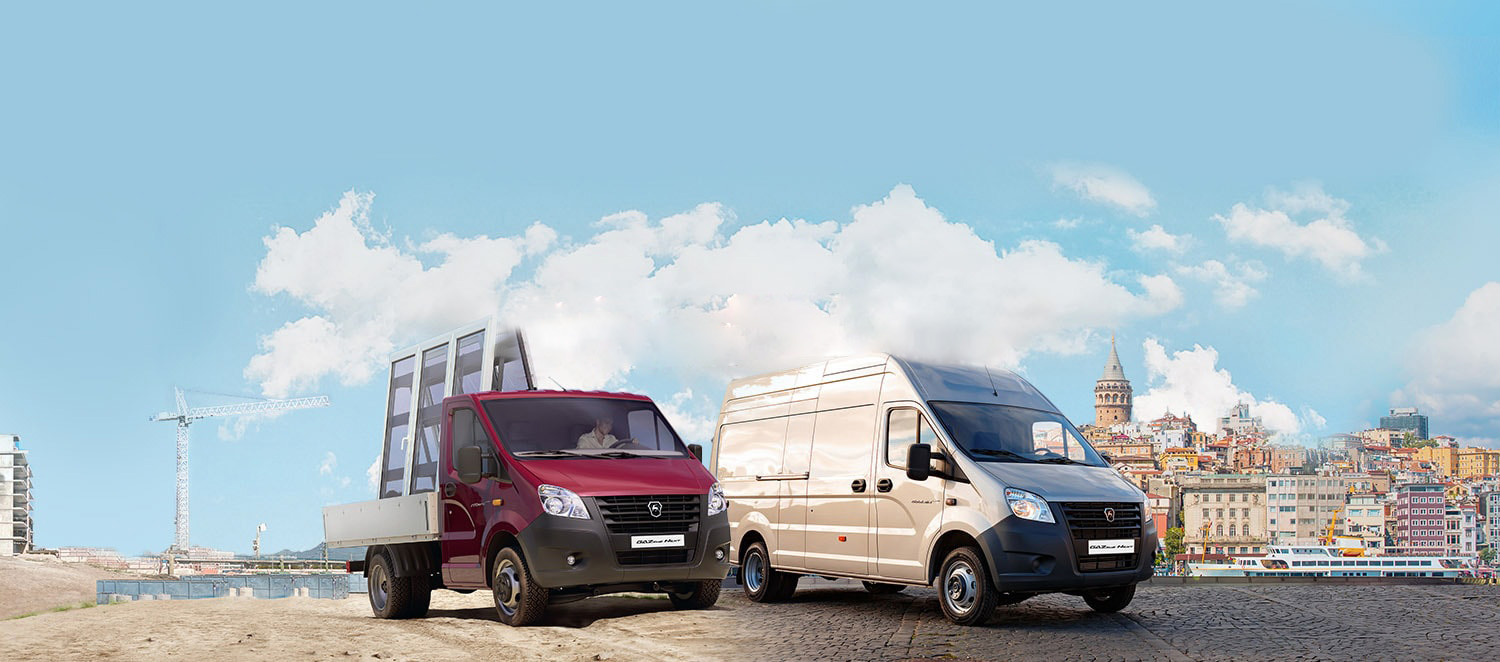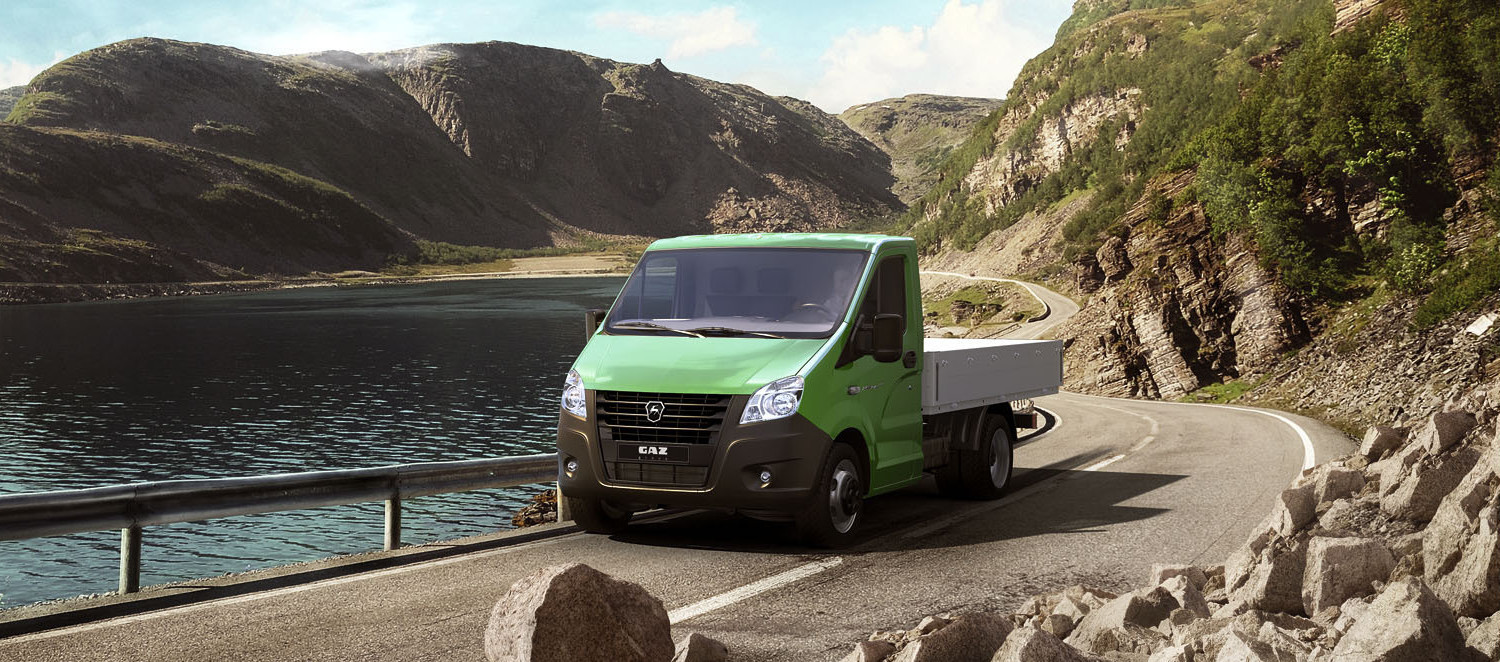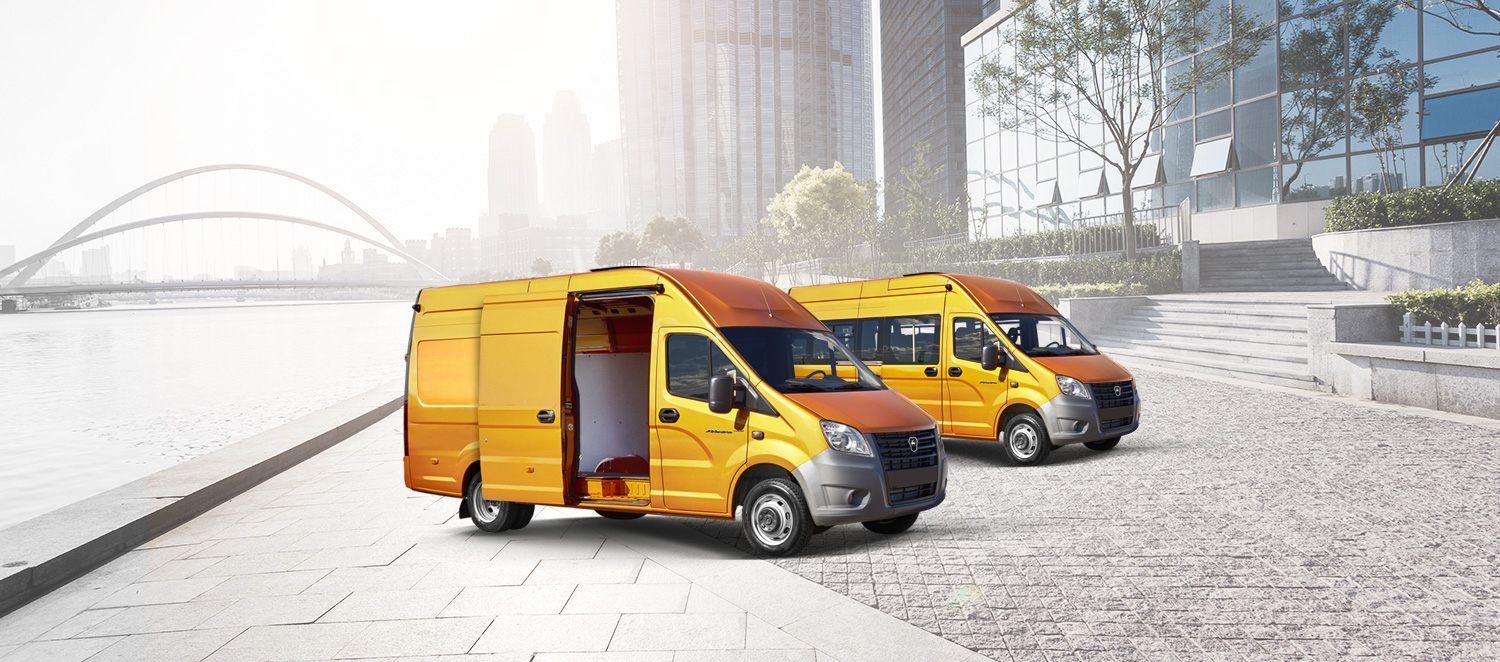 GAZelle NEXT
GAZelle NEXT sadece ticari bir araç değil, sahibi için işletme karlılığını artırmak için tasarlanmış gerçekten profesyonel bir araçtır.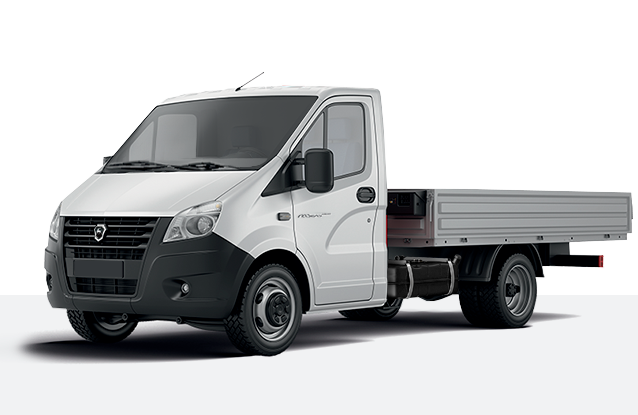 3 Yıl
Garanti Süresi
veya 150 000 KM
8 Yıl
Anti Korozyon Garantisi
GAZon NEXT
GAZon NEXT. A new family of high performance medium-duty trucks with European level of reliability, comfort, and best-in-class safety. Versatility and almost unlimited applications give the GAZon Next a unique benefit.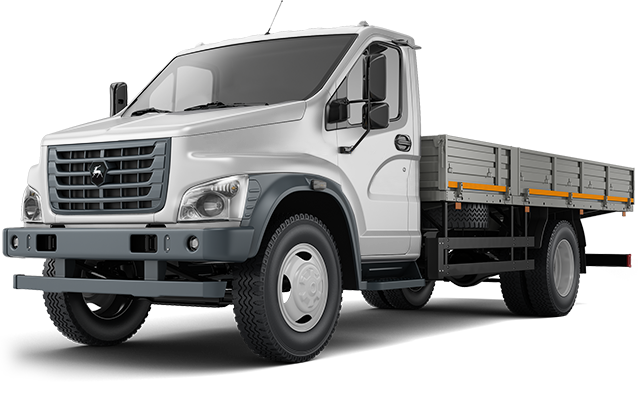 20 000 km
Maintenance interval
45 м3
Maximum Cargo Volume
GAZelle BUSINESS
GAZelle BUSINESS has become a classic commercial vehicle on Russian roads throughout its rich history. Low cost of operation and spare parts combined with easy maintenance make it the most popular.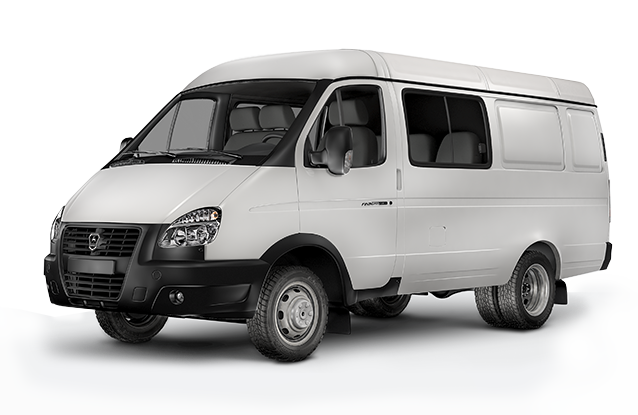 18 м3
Minimum Cargo volume
3
Engine types:
Gasoline, Diesel,
LPG, CNG
Sobol BUSINESS
Sobol BUSINESS family — Sobol vehicles stand high in GAZ Commercial vehicles lineup. It's a multifunction vehicle for work and rest suitable for cargo transportation, business meetings and family trips.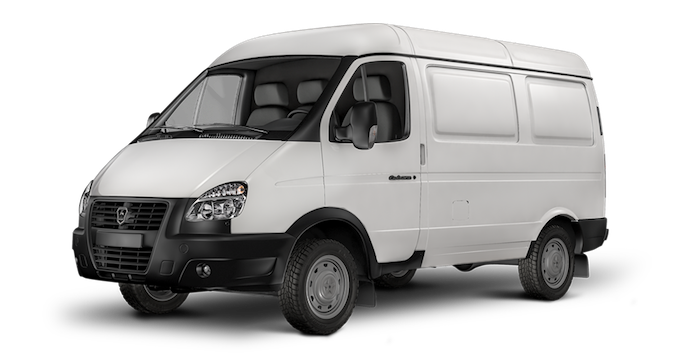 GAZ 4WD
4WD – all-wheel drive GAZ vehicles are not just off-road vehicles, but versatile commercial transport suitable for transportation of passengers and cargo, providing a high level of safety and comfort.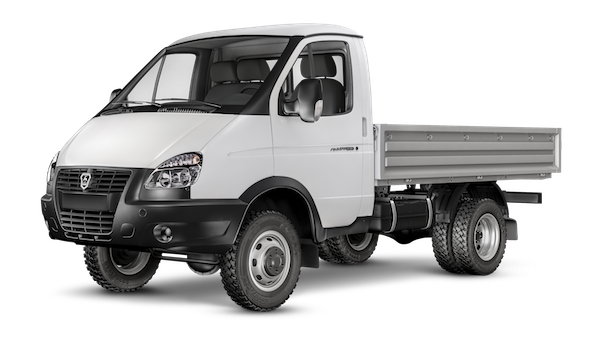 Rear axle
differential lock
GAZ - önde gelen
Avrupalı ticari araç
Üreticilerinden biridir,
Rusya'nin bir numaralı
üreticisi ve dünyanın
40'dan fazla ülkesine ticari
araç ihracatçısıdır
Türkiye'de bayi ağı